Get Raving for #BookRave in August!
​​
For the August #BookRave, we're thrilled to be featuring Amanda Foody's wicked debut, DAUGHTER OF THE BURNING CITY, and Julie Eshbaugh's wholly-original OBSIDIAN AND STARS. Or you could win a $10 Amazon gift card!
Read on to check out the changes coming to #BookRave this month, and see who's already raving about our August authors!
Don't miss! Important changes are coming to #BookRave!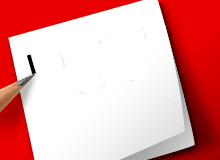 We're shaking things up with the August #BookRave! There will be 2 big changes this time around.
First, #BookRave will be a full FIVE DAYS (August 14-18). We're calling it 'Rave Week' and we're hoping this will give us even more time and opportunity to talk about (and recommend!) the books and authors we love. So get ready to share your favorites with the book community using the #BookRave hashtag. Talk about NTY bestsellers, quiet under-the-radar books, or indies—it doesn't matter! What matters is that your favorite read gets the chance to end up in the hands of someone else who'll love it, too!
The second change is that THERE'S NO MORE RAFFLECOPTER! Yup, we're going with a simple 'RT to enter' this month in hopes that #BookRave will reach even more readers that way.
See what people are already saying about our fabulous featured authors:
Amanda Foody has always considered imagination to be our best attempt at magic. After spending her childhood longing to attend Hogwarts, she now loves to write about immersive settings and characters grappling with insurmountable destinies. She holds a Masters in Accountancy from Villanova University, and a Bachelors of Arts in English Literature from the College of William and Mary. Currently, she works as a tax accountant in Philadelphia, PA, surrounded by her many siblings and many books.
DAUGHTER OF THE BURNING CITY is her first novel. Her second, ACE OF SHADES, will follow on April 24, 2018 from Harlequin TEEN. Check out her lovely website at: amandafoody.com and follow her online on: Twitter, Goodreads, and Instagram.
Julie Eshbaugh used to have trouble staying in one spot, having lived in places as varied as Utah, France, and New York City. She eventually returned home to the Philadelphia area, where she now lives in the house she grew up in with her husband and son. Early on, Julie focused her artistic energies on film making and online video. She made two short films and spent several years producing a web series for teens that became an early YouTube hit and received several honors from the Webby Awards.
Julie is a member of the group writing blog Pub(lishing) Crawl, where she posts regularly.
Check out her website at: julieeshbaugh.com and follow her online on: Twitter, Facebook, Instagram, and Goodreads.
#BookRave week starts Monday, August 14! Get ready to get raving and you could win one of these awesome prizes!